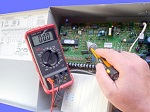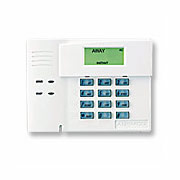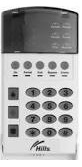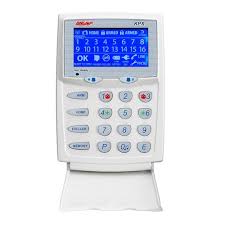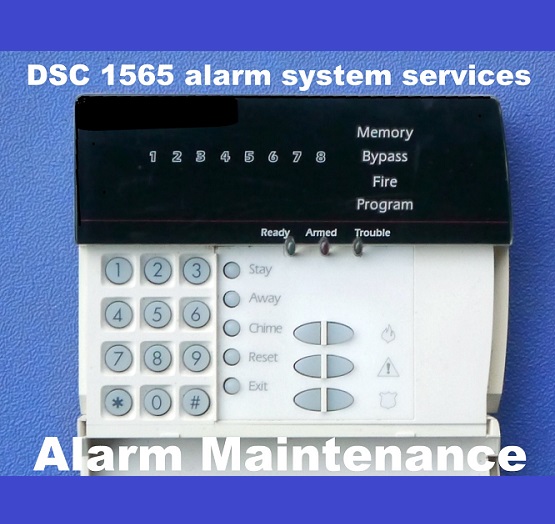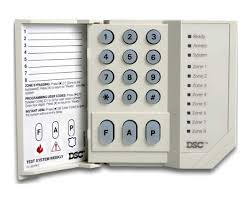 Alarm systems services include Upgrades, keypad replacements and alarm code resets
Security alarm service maintenance
Melbourne Alarms.com.au are able to repair and service many
faulty alarm systems.
We can repair and fix most makes and models on the Market. However some older type of Alarm Systems may need to be Upgraded. Regular servicing helps to maintain the performance of your alarm system. It is important to have your intruder alarm system serviced at least once a year. Regular servicing of an alarm system ensures the system's reliability and durability. We can service and
fix your alarm system
if you have a
beeping alarm
We have the most experienced Alarm Technicians in the security industry. Our friendly licenced team provide coverage to Melbourne. We repair most faults to your security equipment whether recent, obsolete or new. We will assigned an Expert Alarm Technician for your needs ensuring they are fully prepared for requirements. Our planning is scheduled well in advance for any emergency repairs. Whatever your security needs Melbourne alarms.com.au offers fast reliable security services and can tailor a solution for you.
We service keypad light flashing - Battery light flashing - Fault light flashing - Alarm keypad beeping - Alarm system reset - Alarm battery replacements - Keypad replacements - Smoke alarms beeping - false alarms repaired
At a Glance
ALARM REPAIRS
ALARM SYSTEM UPGRADES
ALARM BATTERY REPLACEMENTS
MOVING INTO NEW HOUSE or MOVING OUT ALARM SERVICES including AGENTS - BODY CORP
Servicing existing alarm systems that we did not fit
ALARM KEYPAD REPAIRS
ALARM KEYPAD REPLACEMENTS
LICENSED APPROVED TECHS WITH OVER 27 YEARS EXPERIENCE
Security Systems, Intercom Systems and Alarm Repairs Including :
NESS
BOSCH
DAS RELIANCE NETWORKS NX SERIES SVC
HILLS
DSC
CK SYSTEMS
ADEMCO
HONEYWELL
SOLUTION
DSC
NIDAC
Services Include: Alarm beeping - lost burglar alarm user code - Emergency alarm repairs - Unable to stop alarm siren - Upgrades - Alarm service fault light on - False alarms - Adding and replacing user codes -Adding and replacing remote controls - Alarm user manuals - Emergency alarm repairs - Alarm Monitoring
ALARM SERVICES TO MOST MAKES & MODELS
NESS
NESS D8 NESS R8 R16 WIRELESS NESS L8, NESS D16 NESS D24 NESS Eco X8, NESS Pro L NESS Pro LD NESS Pro LX LXE NESS 5000 SERIES
BOSCH
Ultima 880 862 844 Bosch 16 plus
SOLUTION
Solution 4, Solution 6, Solution 8, Solution 16, Digi 905, Digi 908 EDM 905, EDM 908
DAS
Direct Alarm Supplies NX Series
NX SERIES
Das Networx NX 4 Das Networx NX 8 Das Networx NX 12 Das Networx NX 16 Hills Reliance Series
HILLS
Das Networx NX 4 Das Networx NX 8 Das Networx NX 12, Das Networx NX 16 Hills Reliance Dl-100, DL-150, DL-200, DL-250, DL-300,
ADEMCO
Ademco Vista 10 Vista 10Ea Vista V12-20 Ademco Advantage Series
VISTA
Vista 10 Vista 10Ea Vista 12 Vista 20 Vista 50, Advantage Series
CK SYSTEMS
Sierra CK 236i CK 238 Intellsense
HONEYWELL
Vista 10 10Ea Vista 12 Vista 20 300 Series
EDM
- Digi 905, Digi 908 EDM 905, EDM 908 Solution 8, Solution 16
CROW
Crow 8 Crow 16 Powerwave Series, Runner Series
DSC
Series DSC PC 1550, DSC PC 1565, DSC PC 3000 4020 DSC PC5010, DSC 9155 Classic Series
NIDAC CM-8
CHUBB FAI Security Guard Series IEI MCM PSA Products Pilkerton & Much More